We were forced to play Jeremy Tyler major minutes at the end of last season. To be kind, he may be a 10th man for us. We need somebody on this team who can score and rebound, and miraculously a player who can do both has plummeted all the way to the end of this round.
He is a great shooter with legit size who can block shots and run the court. He fits our style and is ready to contribute right away. We really lucked out here.
The Warriors select Andrew Nicholson, PF, St. Bonaventure.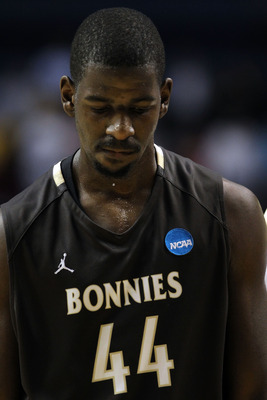 He tried to explain he was a "Bonnie", but nobody was intimidated.