Who cares about the draft? We just won the NBA championship.
We have the best player in the NBA, and the best 1-2 combo. We don't need stars, we've reached our quota on that. We want solid role players who can assist our big 3 and help do positive things to win games. We don't need scoring at all. We want versatility or guys who are very good at one skill set. These are the types of players we want to surround LBJ, DWade, and Chris Bosh with.
With the 27th pick, the Miami Heat select Fab Melo, C, Syracuse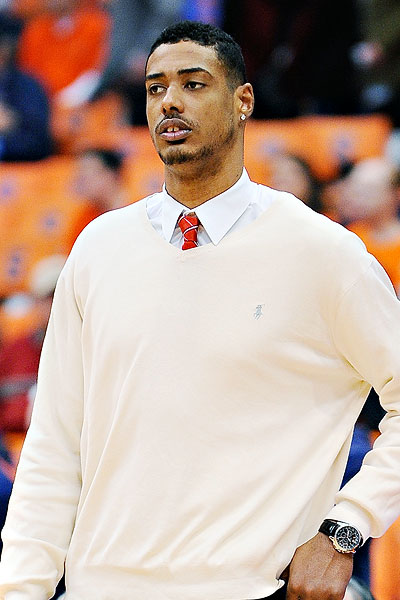 When you have such a prominent big 3, getting a rim protector like Melo is a great fit. We don't need him to score. We want him to stand inside and swat shots all day.We know he can do that, since he was the Big East's defensive player of the year. On offense he just has to be able to dunk once in a while, and we're confident he can do that.
This will improve our defense and make us even scarier as we go for the repeat.